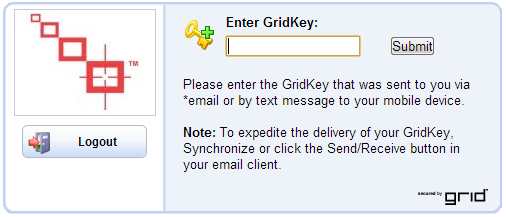 GridKey™ is a two-factor out-of-band authentication solution that provides the user the option to strengthen their authentication with an additional layer of security -- by sending a one-time password (OTP) to either an e-mail account or phone via SMS text message.
Unique to SyferLock is that the GridKey™ will only be generated and delivered after the user enters a valid GridPIN™ or GridCode™, creating unparalleled secure access.
As a result, GridKey™ is superior to traditional e-mail or SMS-based authentication solutions.